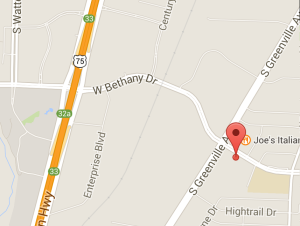 Business Hours:   New Hours & Sunday Hours!
Monday thru Friday: 9:30 am – 1:40 pm/re-open 3 pm – 7:30 pm (Tuesdays re-open 3:20pm)
Saturday: 9:30 am – 3:00 pm
Sunday: 11:30 am – 3:00 pm
Many times we are at the office till 4 or 5 on Saturday and Sunday – give us a  call if to check.
Address:
801 S Greenville Ave, Suite 115, Allen TX 75002 (sign is being changed, CryoBoost in the window)
(469) 534-7824
We also serve the surrounding towns: Plano, Mckinney, Frisco, Lucas, Wylie, Melissa, Murphy, Garland, Princeton, Parker, Melissa and Fairview
We have 6 NormaTec Air Compression units.  We have three different implements for NormaTec: Legs, Hips and Arms.  We have 2 Criomed Cryosauna. We are also excited to have the phototherapy device Celluma available for our clients. New Client Offer – 1 CryoBoost, 1 – 30 minutes NormaTec and 1 – 30 minutes Celluma(phototherapy) for just $20!
Useful tips when booking an appointment: a) allow 45 minutes for your first appointment – 30 minutes for NormaTec and 15 minutes for CryoBoost b) wear comfortable clothes (see last page of the Physical Readiness Questionaire PDF below) c) in is beneficial to eat before the therapy and be fully hydrated.
PDF of Physical Readiness Questionnaire

Contact Us: